These are some favorites of books I've read recently:
The Stranger (Everyman's Library)
, Albert Camus
This book startled me. I put it down and felt like I looked at the world a little differently. The writing is brilliant, and the story compelling.
I have no idea how I ever escaped from college with a degree in literature without having read this book, but I'm glad that I finally stumbled upon it.
I loved it.
Bridge to Terabithia
, Katherine Paterson
I grabbed this book out of the young adult section (one of my favorites to visit, as you can see by this list). I read it while Rick and I were away on a little weekend getaway. I read the entire thing one morning while Rick was still sleeping. I'll never forget the way the sun looked as it was coming into our hotel room, my husband in sleep, and me curled into the comfy lounge chair. When he woke up as I was just finishing the last few pages, I was sobbing. It was so beautiful, so sad, yet made me so grateful at the same time for love, and friendship, and all the important things in life. I know I worried Rick a bit waking up to a crying wife, but I'm so glad I read it.
Balzac and the Little Chinese Seamstress: A Novel
, Dai Sijie
I adored this book. It's one that I'm sure I'll come back to again and again. It made me feel like I was right there on that Chinese mountainside with those young characters, falling in love with literature for the first time. I think everyone who loves literature has a moment or a book that changes the way they look at the world and literature. This book captures that moment in such a beautiful way.
Because of Winn-Dixie
, Kate DiCamillo
This is a really quick read. It took me all of a couple hours to finish. It was such a beautiful story, and made me cry and laugh. I just loved all the characters, but especially the little girl, Opal. It feels like she is a real girl, and even typing this it makes me cry wishing that I could somehow help her and show her love. She is so funny and likable. I loved this story.
The Shadow of the Wind
, Carlos Ruiz Zafon
This book was dark and mysterious, had a wonderfully complex plot, and completely transported me. I loved the descriptions of Barcelona, and all the books and characters. Fantastic read.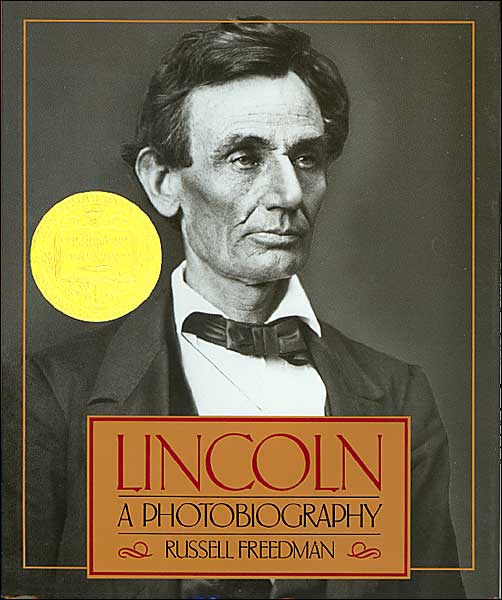 Lincoln: A Photobiography (Houghton Mifflin social studies)
, Russell Freedman
For such a quick read, I felt that I saw Lincoln in such a different light. I love this book, and it started me down what I suspect will be a long path of other Lincoln biographies. I'm currently reading, but haven't finished
Team of Rivals: The Political Genius of Abraham Lincoln
by Doris Kearns Goodwin (another great read), because of this book.
He was such a good and fascinating man.
The stack on my nightstand only seems to get bigger, and I'm currently reading some other really great books, so I'll try to update this occasionally. I know I always like to know what books others are reading and enjoying.